The Best Fake Tweet Generator.
You can't Tell the difference between our fake tweet from the original tweet.
Choose What You Want To Create:
Create Fake Tweet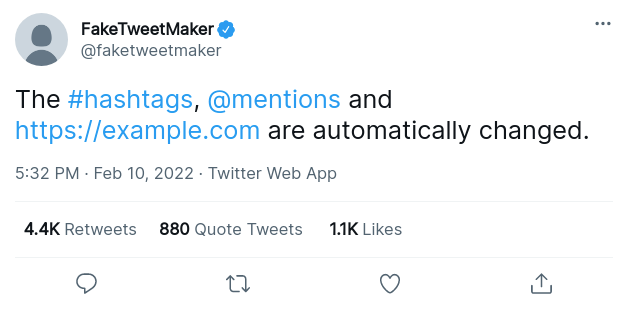 Generate Fake Reply Chain
Generate Fake Poll tweet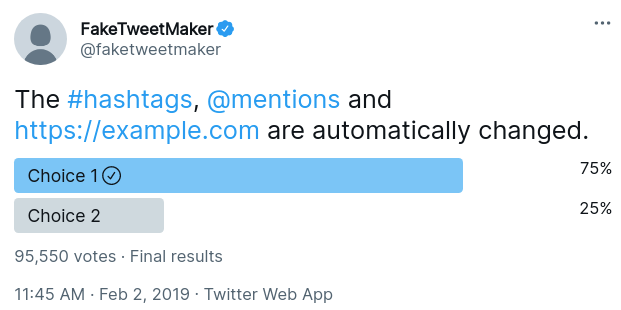 Why use FakeTweetMaker.com
FakeTweetMaker.com always updating its code to stay up-to-date with twitter's design to allow you to make fake tweets, reply chains(Threads) with image and fake Twitter polls where you can't tell the differnce between the fake tweet from the original, and you have control on almost every detail in the tweet, like adding picture to the tweet or to the thread to look exactly like Twitter. FakeTweetMaker.com is trying to give you the best fake tweet generator, reply chain maker, and Twitter poll generator.
Our site will always be free to use, no more using photo editors or photoshop to create convincing twitter memes, with FakeTweetMaker you can create tweet memes or convincing fake tweet snapshot in seconds. Now go do your tweet meme and share it with your friends.